JUKO, JHL and Jyty file a strike warning concerning the cities of Jyväskylä and Rovaniemi to speed up the municipal sector's collective agreement negotiations interrupted by KT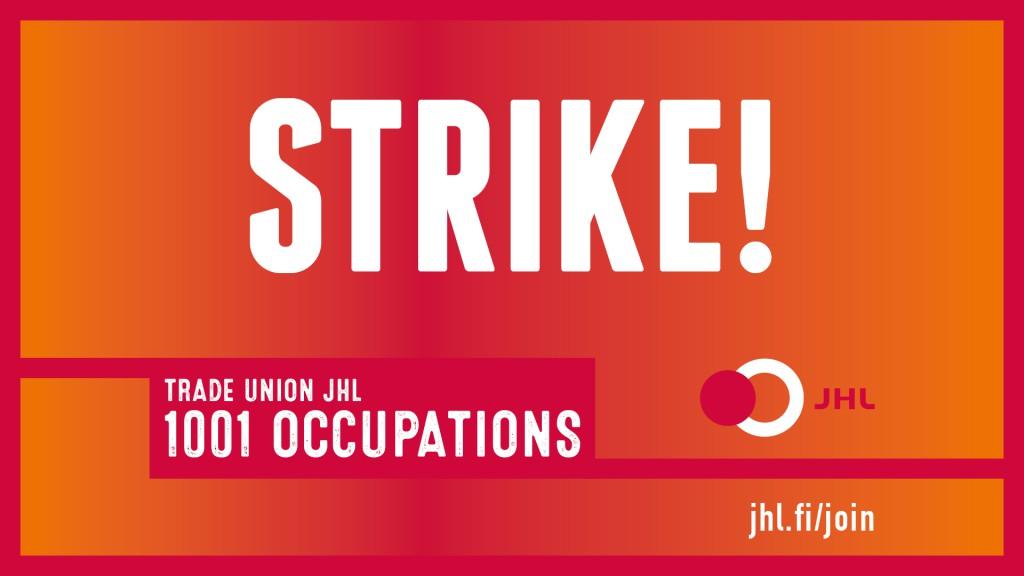 The municipal sector's main negotiation organisations, JUKO and JAU (comprised of JHL and Jyty), filed a strike warning with Local Government and County Employers KT and National Conciliator Vuokko Piekkala concerning the cities of Jyväskylä and Rovaniemi.
With the strike warning, the organisations wish to speed up municipal sector's frozen collective agreement negotiations. KT interrupted the negotiations last week on Monday.
A two-day strike is set to begin on 23 March, if the parties do not come to agreement at the negotiation table before that. The strike would end on 24 March.
The strike warning is exceptionally extensive, because it concerns all municipal-sector agreements: General collective agreement for the municipal sector (KVTES), health and social services sector agreement, the agreements of teachers, physicians and technical personnel and, in addition, those who work within the collective agreement for employers' association Avaintyönantajat Avainta ry.
Work tasks that must be performed in order to protect people's life, health or assets are ruled out of the strike.
JUKO, JHL and Jyty have already previously announced a ban on overtime and shift swaps concerning the entire municipal sector that started on 7 March. The ban will last seven days.
– The biggest dispute has to do with fixing the issue of wages lagging behind. If you ask employers, there is never a right time for it. However, the time has now come. For this, a pay regime spanning several years is needed, JUKO's board chair Olli Luukkainen (The Trade Union of Education in Finland OAJ) demands.
– Employers have on numerous occasions expressed the urgent shortage of competent employees. This matter is easily solved. Put the pay and working conditions right, and it will be a lot easier to find good employees, JHL president Päivi Niemi-Laine remarks.
– Each municipal employee is involved in producing important services to local residents.This entire service chain must be taken into account in agreement solutions as well, Trade Union Jyty's president Jonna Voima states.
Comments and more information
Negotiation Organisation for Public Sector Professionals JUKO
Board chair Olli Luukkainen (OAJ), 050 065 2872
Public Sector Union JAU
President of Trade Union Jyty: Jonna Voima, 050 591 2341
President of Trade Union for the Public and Welfare Sectors JHL: Päivi Niemi-Laine, 040 702 4772