Collective agreement negotiations
Trade Union JHL has again started to negotiate on collective agreements, its most important membership benefit. This page has information on how the negotiations are proceeding in our various agreement sectors.
We always defend our members at the negotiation tables. You too should join us! The more members we have, the more power we have to influence matters.
Which agreements are being negotiated now?
The first agreements concluded by your trade union are already expiring at the beginning of 2023.
Over 20 of JHL's collective agreements for 2022–2024 are conditional, i.e. their length is 1+1 years. Conditionality refers to the fact that the 2023 pay raises must be agreed on by a certain date. Negotiations of conditional agreements may also be referred to as option negotiations. If no agreement on the amount of the raises is reached, the agreement will expire already in 2023, and new negotiations on the terms and conditions of employment will start. If an agreement is reached, the collective agreement will be valid for two years.
Agreements with end dates in the future
Check the tables below to see if your collective agreement is among the conditional agreements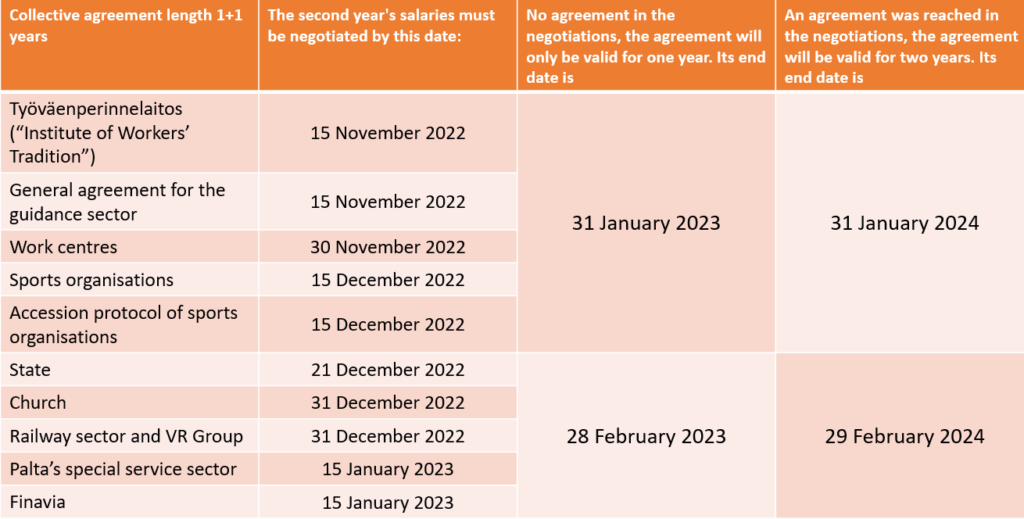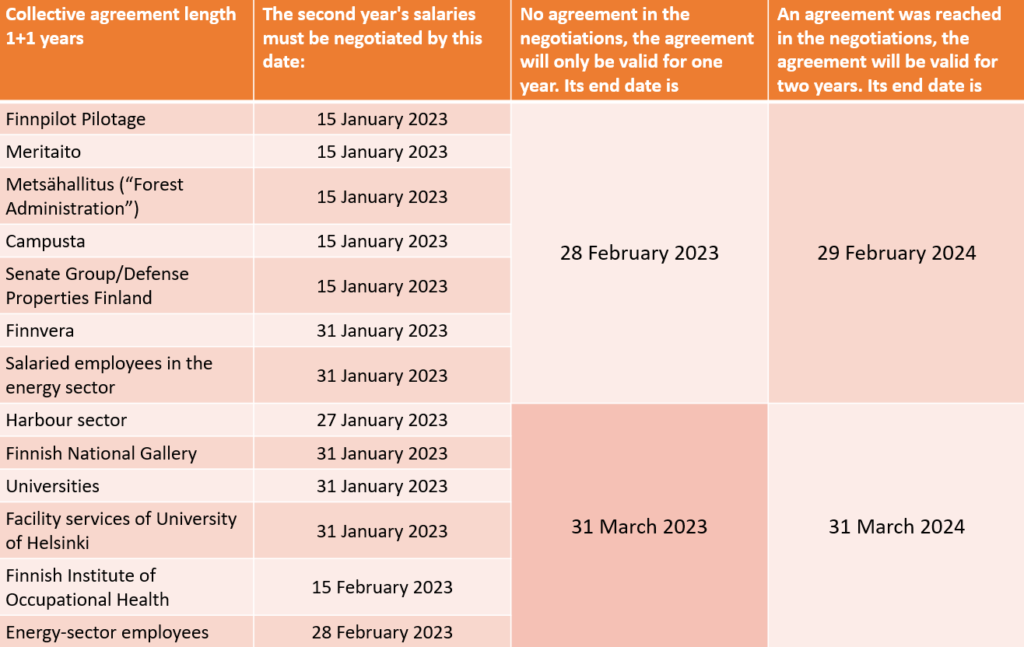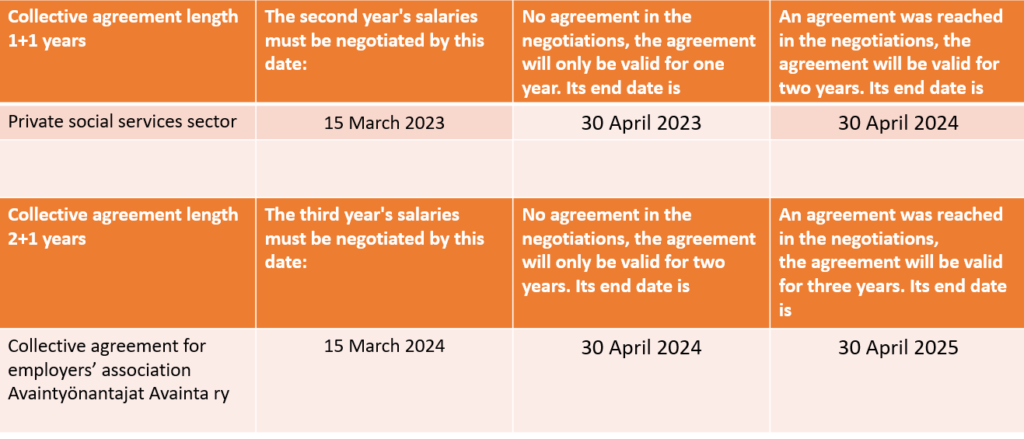 JHL's collective agreements with an agreed end date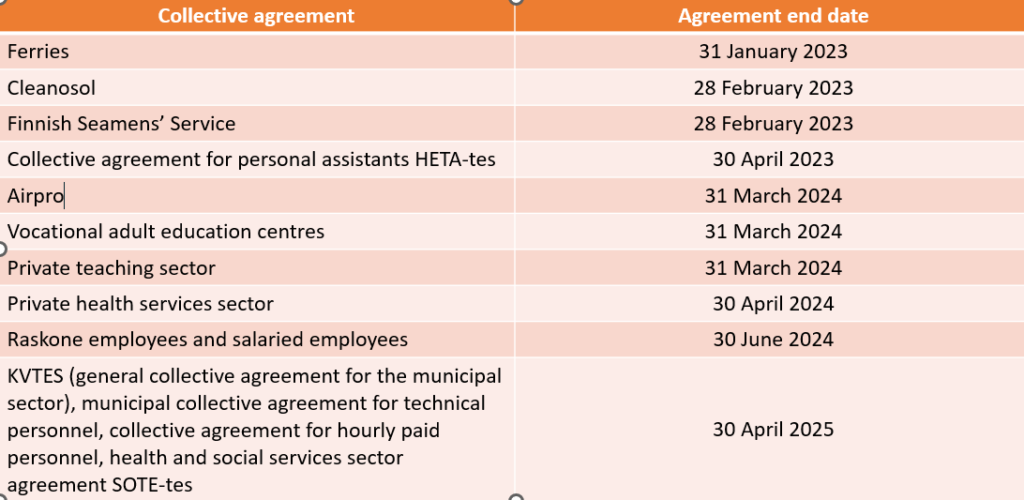 You can also download a table in which we've gathered all the agreement end dates:
Collective agreements
Learn about our collective agreements here (in Finnish).