JHL members are entitled to Finland's most diverse range of working life training. Develop your occupational competence further, learn more about protection of interests, or take your pick from open UAS courses (UAS = university of applied sciences)!
As our member, you can make use of our diverse range of high-quality courses. The course and event calendar (in Finnish) has all the information about upcoming courses. As a rule, the courses we organise are free for our members. The union will take care of the travel costs, course fees, accommodation, and meal costs. Studying is really worth it!
What can I study?
For our current range, visit the course and event calendar. The selection varies, but we organise diverse courses for many tastes.
Most of our courses take place at our JHL Institute in the Sörnäinen district of Helsinki.
Courses are also organised elsewhere in Finland.
The JHL Institute's branches are located in Kuopio (Puistokatu 6), Oulu (Mäkelininkatu 31) and Tampere (Rautatienkatu 10, 7th floor).
Some of our courses are only organised online. The open UAS courses are organised online, too.
When you browse the course and event calendar, each course has information on where and how it is organised.
For our current range, visit the course and event calendar. The selection varies, but here are some of the courses that we organise regularly:
themed courses for new members that familiarise them with JHL
professional study days
introduction courses related to protection of interests and co-determination
training for those with a position of responsibility (shop stewards/occupational safety and health representatives)
occupational safety and health training
co-determination training
organisational training
courses that have various themes, such as skills for managing a position of responsibility, data protection in working life, communications, and public procurement
Everyone can find something interesting for sure!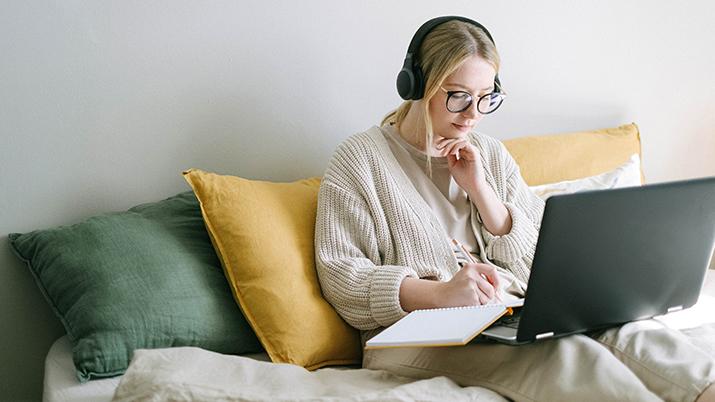 Signing up for courses
You can sign up through the course and event calendar, on the presentation page of the course in question. You can also sign up in myJHL.
Financial aid from JHL for your UAS studies
Your trade union JHL will pay 75% of your open UAS studies. JHL members can complete online study modules at a very affordable price. Select the right option from a selection of dozens of study periods. After the discount, the price of an extensive study module is less than EUR 20. The financial aid is only available for Trade Union JHL members.
We pay 75% of your open UAS studies.
Here's how to participate:
Find a study period that has the JHL logo at campusonline.fi and sign up.
Pay for the study period when you sign up.
Hold on to the course fee receipt.
Enjoy your studies and complete the study period.
Apply for financial aid.
Please note! Those who are unemployed or laid off can attend some of the courses for free. Some courses are completely free of charge for everyone.
If you have questions, send an e-mail to JHL: kurssit@jhl.fi.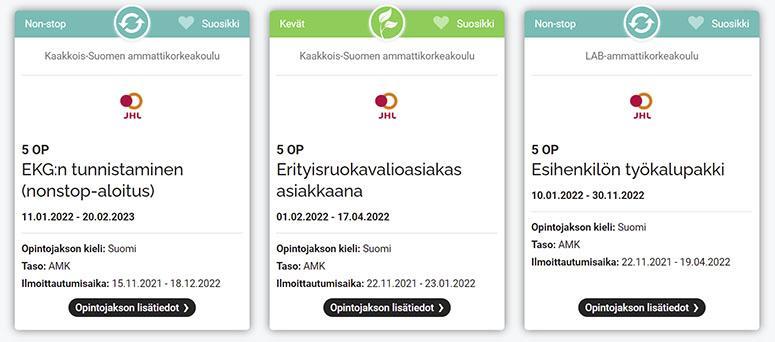 You can apply for financial aid for two courses at a time. That's how we can offer affordable courses to as many of our members as possible. If you get inspired by studying, you can complete several study periods during the same year.
Questions about courses?
Contact Education Advice.