New membership benefit supports the well-being of Trade Union JHL members: Bodymaja body composition measurements at a 20 per cent discount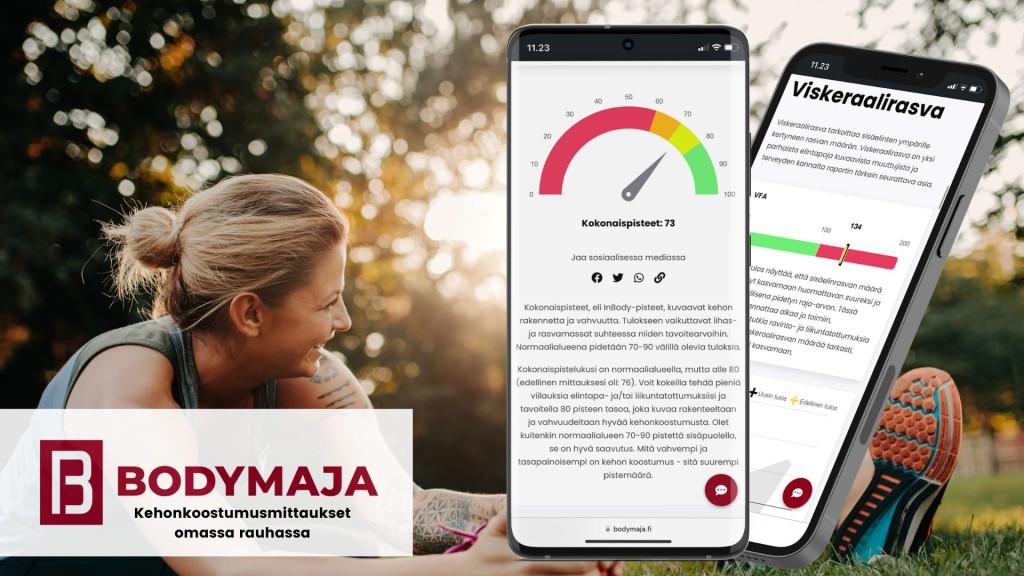 Are you interested in finding out about your body composition? JHL members now get a 20 per cent discount on all Bodymaja body composition measurements. Learn about the benefit and monitor how your well-being improves.
JHL has a new membership benefit that improves well-being. JHL members get a 20 per cent discount on all Bodymaja body composition measurements. You can measure your body composition at Bodymaja self-service points without an appointment. The measurements are made with the high-quality InBody 770 measuring devices. After the measurement, you get an easily understandable report which enables you to monitor how the well-being of your body improves.
Redeem the membership benefit by going to www.bodymaja.fi and using the code JHL20. Enter the code at checkout at "Paina tästä ja kirjoita kuponkikoodi" (Press here and enter the coupon code). The benefit is valid until further notice, it applies to all measurement packages and gift cards.
Bodymaja is Finland's only operator specialising in body composition measurements. Its ten self-service points are located in shopping centres around Finland. Visit the Bodymaja website for usage instructions and self-service point locations.
The measurement results are provided as a report that includes 40 different indicators, such as muscle-fat diagnosis, fat percentage, amount of harmful visceral fat, and half-differences of musculature. The meaning of each indicator is also explained.
Have you read about JHL's additional membership benefits? Learn about the leisure-time benefits here and redeem the best discounts. If you're not yet a member of our union, get to know us and join.