Strike threatens 15 private schools in Helsinki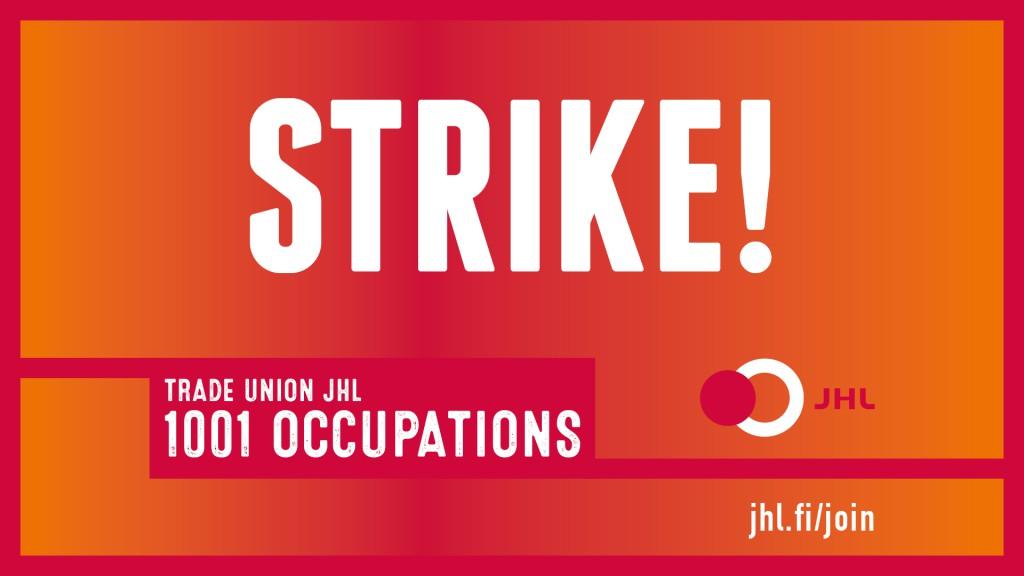 On Monday 4 April at 12 pm, trade unions JHL, OAJ and Jyty filed a strike warning concerning the private teaching sector with the National Conciliator and Finnish Education Employers. The strike will begin on 19 April, and it will last one week in 15 private schools in Helsinki, unless an agreement is reached before that.
The private teaching sector's collective agreements expired on 31 March 2022. The unions continued to negotiate intensely with Finnish Education Employers until the negotiations were stopped without a result in the evening of 2 April. One of the largest differences in perspective has to do with how the family leave reform, which enters into force in August, will be incorporated into the private teaching sector's terms and conditions of employment.
– FEE required weakenings to the current terms and conditions of employment, which we cannot accept, OAJ president Olli Luukkainen states.
– It's very strange that we have to twist the employer's arm year after year on teachers' pay so that we would get at least the same amount of money that other employees do. I find it unbelievable that this group of top professionals achieving the world's best results is treated like garbage. It should be clear even for the employer that it's now time for rewards, not punishments, Luukkainen specifies.
– Even in schools, the entire service chain and multi-professional team deserve pay raises. High-quality education is the result of various professionals working together. The competitive ability of employers should be safeguarded with a well-functioning pay regime, JHL president Päivi Niemi-Laine emphasises.
– The teaching staff and the administrative and support staff work together for the best of the students. This entire staff must be taken into account, also in the final agreement. Also those who work in the private teaching sector are entitled to competitive terms and conditions of employment and a living wage, Trade Union Jyty's president Jonna Voima emphasises.  
In Helsinki, the strike would incapacitate city schools and private schools
The period of the trike threatening 15 public schools in Helsinki is 19-25 April. During the same days, JUKO's and Public Sector Union JAU's extensive strike may take place in Helsinki Metropolitan Region. It would apply to Helsinki, Espoo, Vantaa and Kauniainen. In Helsinki, the strike would stop work in city schools and in the majority of private schools.
The newly announced threat of strike targets Finnish Education Employers and applies to the following schools:
Apollon yhteiskoulu
The English School of Helsinki
Deutsche Schule Helsinki
Helsingin suomalainen yhteiskoulu
Helsingin uusi yhteiskoulu
Helsingin yhteislyseo
Herttoniemen yhteiskoulu
International School of Helsinki
Kulosaaren yhteiskoulu
Lauttasaaren yhteiskoulu
Maunulan yhteiskoulu
Helsingin matematiikkalukio
Munkkiniemen yhteiskoulu
Oulunkylän yhteiskoulu
Pohjois-Haagan yhteiskoulu
Töölön yhteiskoulu.
FEE's private teaching sector agreements cover 22,000 employees
A total of 22,000 employees are covered by FEE's collective agreements concerning the private teaching sector and vocational adult education centres.
The negotiations were declared interrupted. This goes for the private teaching sector's collective agreement and the agreement for vocational adult education centres. Both agreements are being negotiated on side by side.
More information:
President of Trade Union of Education in Finland (OAJ): Olli Luukkainen, tel. 0500 652 872
President of Trade Union for the Public and Welfare Sectors: Päivi Niemi-Laine, tel. 040 702 4772
President of Trade Union Jyty: Jonna Voima, tel. 050 591 2341
You may also be interested in