JHL to continue political strikes, industrial actions around Finland on 14–16 November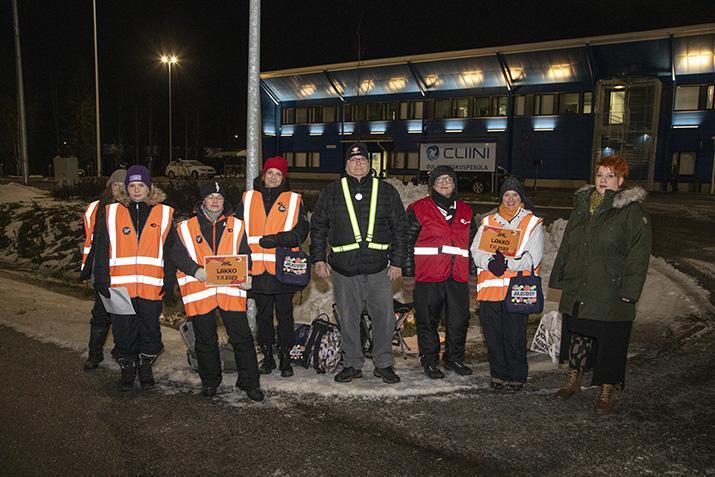 Members of Trade Union JHL will be on strike in Southern Ostrobothnia, Central Ostrobothnia and Ostrobothnia on 14 November, in Satakunta on 15 November and in Southeast Finland on 16 November. The day-long industrial actions affect, say, catering services and shut down sports facilities.
The Trade Union for the Public and Welfare Sectors JHL is continuing its fight against the Government's unfair policy of making cuts. The trade union is organising a new series of political strikes that will last one day.
Strikes will be organised in Southern Ostrobothnia, Central Ostrobothnia as well as in Ostrobothnia, Satakunta and Southeast Finland. A list of all the strike locations is attached.
On Tuesday 14 November, there will be strikes in Southern Ostrobothnia, Central Ostrobothnia and Ostrobothnia. The industrial actions will have an extensive impact on catering services in the wellbeing services county of Southern Ostrobothnia as well as in Isojoki, Soini and Ähtäri. Impacts can also be witnessed in day care centres and schools in the region of Isojoki, Kuortane, Soini and Ähtäri. The strikes will also shut down municipal sports facilities.
JHL members in Satakunta will be striking on Wednesday 15 November. Employees of sports facilities and educational institutions, and those who work within waste management, will participate in the strike.
On Thursday 16 November, strikes will take place in Southeast Finland. JHL members working for Saimaan Tukipalvelut Oy, Imatran Kiinteistö- ja Aluepalvelu Oy or Mikkelin Pesula Oy will be on strike.
JHL's strikes are a part of central organisation SAK's Serious Grounds campaign. The campaign opposes the Government's unfair policy. The Government of Finland is planning to weaken social security and basic employee rights dramatically.
The Government is also planning to limit the right to strike. The right to take industrial action is a part of a democratic society, JHL's Chief Executive Officer Håkan Ekström reminds.
– The Government is already limiting support strikes and political strikes. Employees must have the right to defend their interests, also with strikes if necessary.
Ekström is also worried about the status of shop stewards. If shop stewards have fewer possibilities to make a difference, the voice of employees may be left unheard in agreement negotiations.
– The Government wants to expand local agreement so that it would be possible to completely go over the shop steward's head. That means that the employer's decision-making powers will increase a great deal. The general applicability of collective agreements is threatened, too. The changes play into the hands of the employer.
More information: JHL's Chief Executive Officer Håkan Ekström
040 828 2865
You may also be interested in