Trade Union JHL's Union Council selected new chairpersons for itself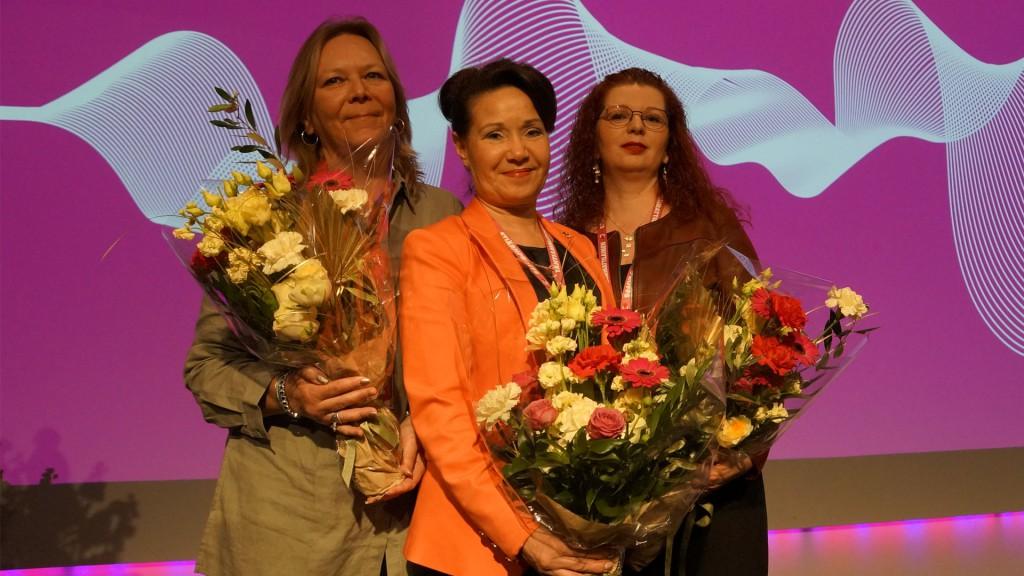 Trade Union JHL's new Union Council selected a new chairperson trio in its assembly meeting in Helsinki on Tuesday 7 June.
For the next five years, Trade Union JHL's Union Council will be led by a female trio from Southern and Southwest Finland.  The Union Council is JHL's highest executive body. Its term of office is five years.
Eija Paananen from the Helsinki Metropolitan Region electoral district will continue as Union Council chair. She represents the municipal sector and lives in Helsinki. She has been at the helm of JHL's Union Council meetings since May 2021.
Satu Rantanen from Raisio was selected by the Union Council as first vice chair. Rantanen is from the electoral district of Southwest Finland. She has years of experience managing positions of responsibility. She represents private agreement sectors.
The Union Council selected Tiina Liimatainen from Lohja as second vice chair. Liimatainen is from Southern Finland's electoral district, she is a long-term organisation activist. During the previous Union Council's term of office, she was a member in JHL's Executive Committee.