JHL is still Finland's most affordable trade union of the welfare sectors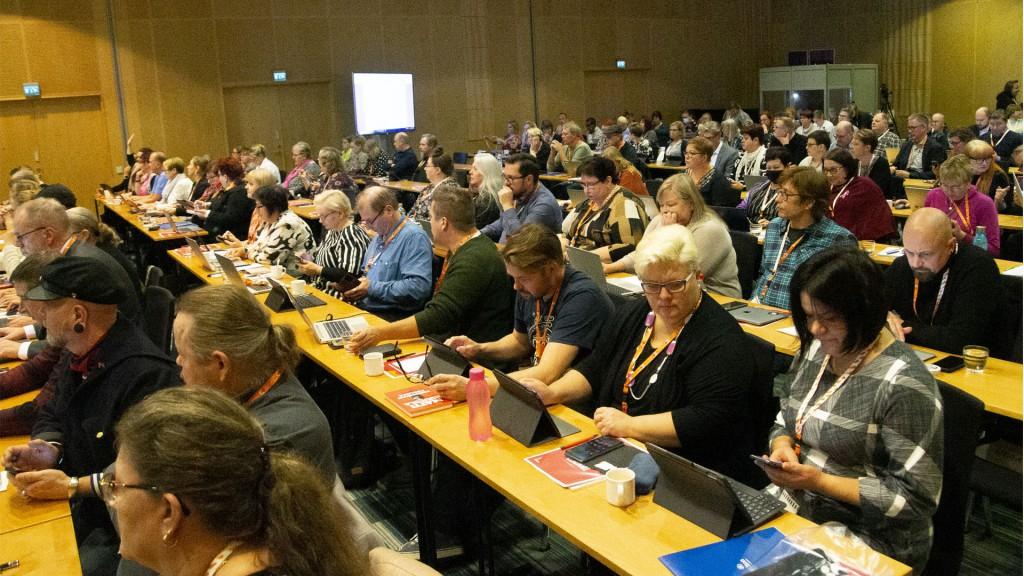 During 26–27 October, JHL's Union Council assembled in a meeting in Vantaa. It made a number of decisions concerning next year's operations. For instance, it decided that the total membership fee should remain at one per cent. In addition, investments will be made in immigrant activities.
Membership fee will remain the same
Even in 2023, JHL's total membership fee will be only one per cent of gross income. This amount also includes membership in the unemployment fund. The union's share of the membership fee will be 0.7 per cent, and the unemployment fund's share 0.3 per cent. The Union Council's decision means that JHL is still Finland's most affordable trade union of the welfare sectors.
The union's minimum membership fee will remain the same next year. It will continue to be EUR 8 a month. An exception to this are those who are 70 years of age or older. Their membership fee will still be EUR 5 a month. As for self-employed members, the membership fee will remain at EUR 20 a month.
The membership fee ceiling will remain the same. Even next year, trade union membership will cost a maximum of EUR 600 a year.
Next year, our branches will receive 20 per cent of the membership fees collected by the union. In 2022, the branches have been paid compensation because of diminished membership fee income. Compensation will also be paid next year, but it will diminish to 75 per cent of the 2022 level.
Immigrant activities will continue
Immigrants are an important and increasing target group for JHL. The most important goal of the union's operations is to increase the degree of unionisation among immigrants. An additional goal to get more members and actives with an immigrant background to join the activities of the union and branches.
When deciding about the union's action plan, the Union Council voted about immigrant activities. In accordance with the Union Council's decision, the union will hire two people specifically for immigrant activities instead of one project worker. Their employment relationships will continue until further notice. 65 representatives voted in favour of the proposal, 31 against.