Your co-worker of Russian descent is not guilty of Putin's decisions – We must not give one inch to racism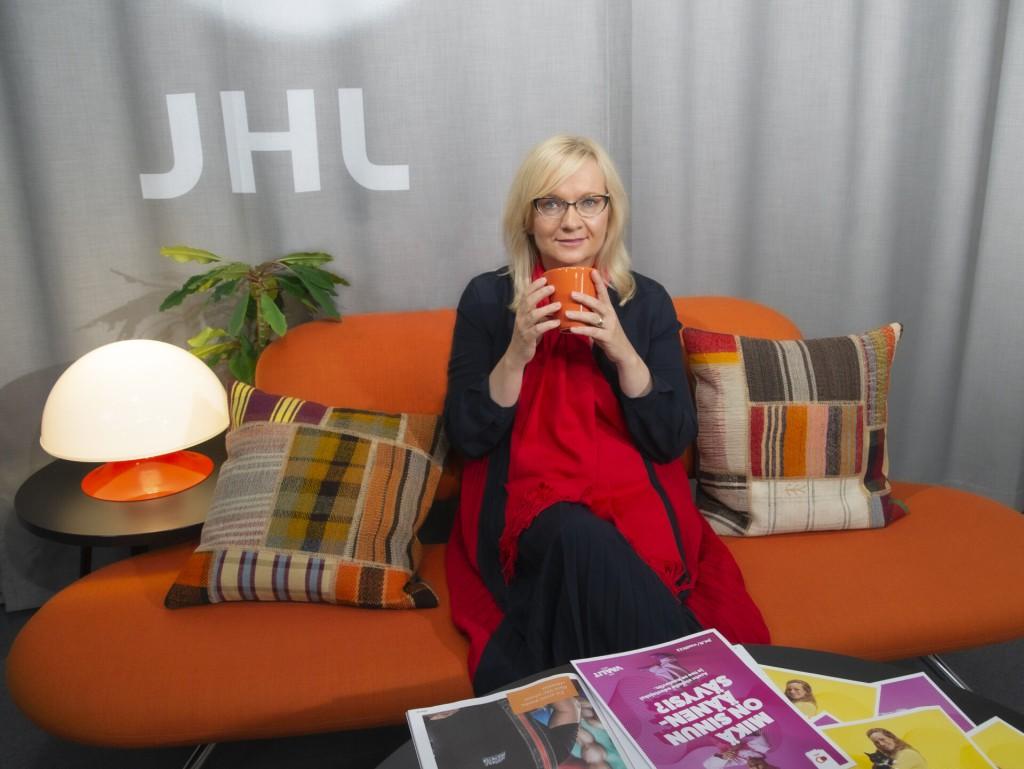 Today we celebrate the International Day Against Racism, and the topic could not be more current. Values important to JHL include fairness and boldness. We stand up for human rights, solidarity and equality. This goes for all our members.
The war in Ukraine has shocked us all. In military conflicts, it is rarely this obvious which party is the guilty one and which is the victim. The Russian attack is cruel and a violation of all international agreements.
JHL has terminated its cooperation agreement with the Russian-owned petrol station chain Teboil. In addition, JHL has donated EUR 10,000 to the Finnish Red Cross and EUR 10,000 to Unicef to help Ukraine.
We have also donated EUR 5,000 to support the Ukrainian trade union movement through the International Trade Union Confederation (ITUC). The donations are used to support employees and Ukrainian trade union members escaping from their home country.
Central organisations SAK, Akava and STTK have strongly condemned the Russian attack on Ukraine, and they  support the sanctions imposed by the EU.
It is really great that we Finns have formed a united front, offering help to victims of this horrible war. Being on Ukraine's side is easy.
JHL stands up for fairness – you should, too
JHL always stands up boldly for fairness, human rights, solidarity and equality. This goes for all our members regardless of their nationality, ethnicity and cultural background.
Today, Monday 21 March, it is the International Day Against Racism. The UN General Assembly declared the day some 50 years ago, and it is still current. There has been worrying news coming from workplaces about discrimination of Russians and even racist attitudes and hate towards them. This is sad to hear. It is important and essential to realise that Russians are not guilty of the Russian leader's lunatic decisions.
Hate and fear are understandable emotions when our sense of security has been suddenly taken away from us, and the dreadful events of war are taking place close by. However, we play directly into Putin's hands by being hateful. Hate only causes hate.
Let us be fair and bold forerunners, even during this time. Let us show together that our strength in numbers and solidarity cannot be undermined by racism or discrimination – not towards Russians or any other people.
Nobody should be afraid
Russians are the largest immigrant group in our union. Most Finnish workplaces have employees of Russian descent. Many Russians have relatives, friends or acquaintances in the midst of the war in Ukraine. It is not fair if they have to worry about their own safety here in Finland in addition to being worried about the well-being of their loved ones.
Talking about the distressing thoughts caused by the news is important. One should not be alone with their feeling of fear. A person's work shift may be their only chance to take a break from so-called doomscrolling, i.e. compulsive consumption of negative news.
We also have many members who themselves have had to experience the cruelties of war and escape their home country. Let us give each other a chance to work in peace. Every one of us.
You may also be interested in