What is the myJHL member service?
myJHL is our electronic member service in which you can easily take care of matters related to union membership.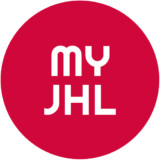 myJHL enables you to…
Update your contact information, occupational title and employment information. When this information is up to date, you will receive messages meant specifically for you.
Pay your membership fee.
Notify of a new employment, order a pre-filled collection agreement.
Apply to switch your local branch.
Sign up for courses.
Notify of your retirement.
Notify of an exemption from paying the membership fee – for example if you are going on family leave.
Notify of changes affecting your membership.
Order a new membership card. 
Through myJHL, you can also check out special offers for members. In addition, the service has content for branches and shop stewards.
To log into myJHL, use your e-mail address or membership number and password. The membership number is on your membership card.
In case you forgot your password, order a new one through the "Unohtunut salasana" (Forgotten password) link on the login page. When ordering a new password, you can select whether you want to receive it by text message or e-mail. The password or the link for ordering it will be sent to the mobile phone number or e-mail address that has been saved in your membership information.
If your mobile phone number or e-mail address is not stored in your membership information, you will not be able to log into myJHL. In such a situation, you will also not receive a password or password link. To update your missing or changed contact information, use the contact form of our Membership Service. Select "Adding an e-mail address and phone number to membership information". You will get a confirmation message about the updated information. After receiving the message, you can order a new password.

For information security reasons, myJHL does not work with the Internet Explorer (IE) browser. We recommend using Google Chrome, Mozilla Firefox, Microsoft Edge or Safari as your browser. You should use the latest version or a very recently updated version of the browser.