Päivi Niemi-Laine continues as President of Trade Union JHL, Håkan Ekström and Saila Ruuth were selected as Chief Executive Officers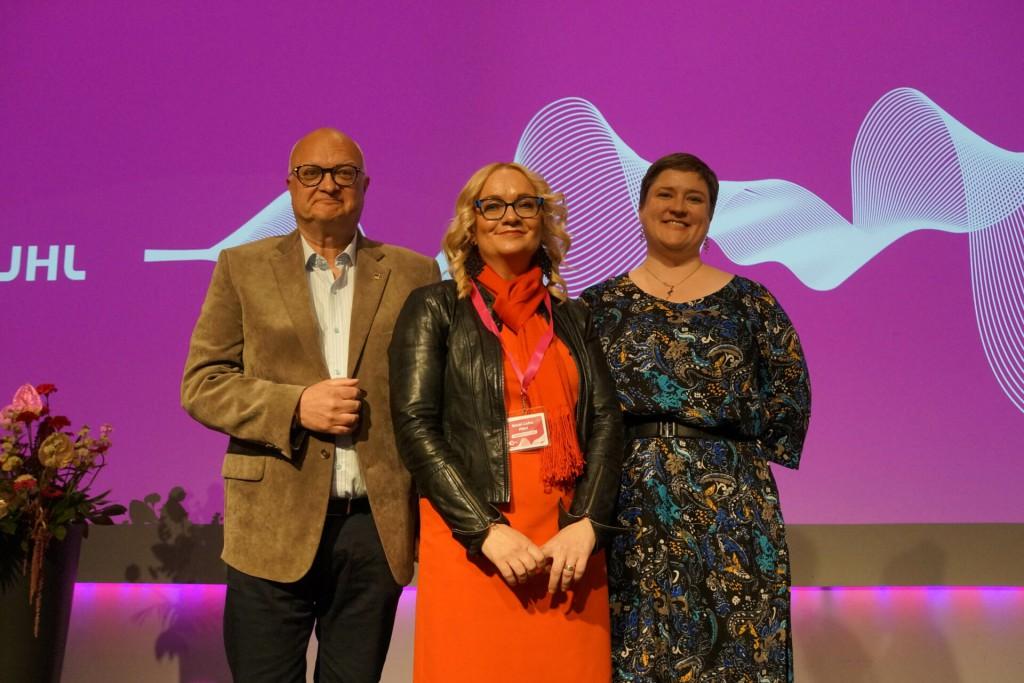 The 120 representatives of Trade Union JHL's Union Council selected a President and two Chief Executive Officers for the union.
The sitting President Päivi Niemi-Laine continues at the helm of the union along with Chief Executive Officer Håkan Ekström. The Union Council also named Ekström as the President's deputy. Saila Ruuth, a new Chief Executive Officer, was selected to replace Teija Asara-Laaksonen who is retiring.
Päivi Niemi-Laine has been at the service of Trade Union for the Public and Welfare Sectors JHL since 2009. She started at JHL as a Head of Research and Public Policy. From 2012 to 2016 she worked as the union's Chief Executive Officer and Vice President. Niemi-Laine was selected as Trade Union JHL's President in 2016.
Håkan Ekström originally started working for JHL's predecessor, Municipal Workers' Union, as a Regional Officer in Southwest Finland in 1992. From 2001 to 2016 he first worked as a Bargaining Official, then as a Bargaining Manager and Bargaining Manager in Charge.  Ekström was selected as Trade Union JHL's Chief Executive Officer in 2016.
At the moment, Saila Ruuth works as a State Secretary to the Minister of Social Affairs and Health. Before that, she worked in the Industrial Union as a Specialist on Working Environment and Social Affairs. She has previously worked for instance at the Ministry of Education and Culture, earnings-related pension insurance company Ilmarinen, and in Finnish Food Workers' Unemployment Fund. Ruuth is a Master of Political Sciences.
The selections were made on Tuesday 7 June in Helsinki, in the assembly meeting of JHL's new Union Council.
More information:
President Päivi Niemi-Laine
010 7703 295
Chief Executive Officer Håkan Ekström
040 828 2865
Chief Executive Officer Saila Ruuth
040 7466 441
Communications Manager Kristiina Ahonen
040 530 1774
You may also be interested in